Private GP Services
Our GP service is designed to cater to a vast array of health needs, making quality healthcare accessible for every member of our community. This service is suitable for everyone, irrespective of age or life stage. Whether you're grappling with a specific health concern, need a routine check-up, or require management for a health condition, we're here to help. In addition to our GP consultations, we're excited to offer private blood test services and private scan referrals, providing a comprehensive healthcare solution for our patients. At Wellness @ The Clinic, we've earned a strong reputation in the local community. When you choose our services, you're selecting a healthcare provider that values you as an individual and prioritizes your comfort and health. Our approach is professional and compassionate, ensuring that every patient receives the best possible care. We're committed to your well-being, and we're always ready to address any questions or concerns you may have.
Request a call back from one of our team members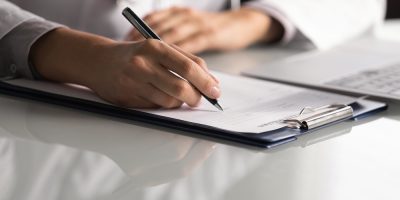 Welcome to Wellness at the Clinic: Your Trusted General Practice in Nelson
At Wellness at the Clinic, we take pride in being your reliable destination for comprehensive and compassionate general practice services in Nelson. Our dedicated team of experienced doctors is committed to providing you and your family with the highest quality of medical care, ensuring your well-being is our top priority.
Our GP Services in Nelson:
1. Comprehensive Healthcare: As your chosen general practice in Nelson, we offer a wide range of healthcare services to address your unique needs. From routine check-ups to managing chronic conditions, we are here to guide you on your journey to optimal health.
2. Preventive Medicine: Prevention is key to maintaining good health. Our general practice doctors in Nelson emphasize preventive strategies to help you avoid potential health issues. Regular screenings, vaccinations, and personalized wellness plans are integral to our approach.
3. Personalized Approach: We understand that every patient is different. Our Nelson-based general practice doctors take the time to listen to your concerns, understand your medical history, and tailor treatment plans that suit your individual requirements.
4. Family-Focused Care: We are honored to serve individuals and families across generations. From infants to seniors, our general practice in Nelson offers healthcare services that span all life stages, ensuring that your loved ones receive the attention and care they deserve.
5. Expert Medical Team: Our team of highly qualified doctors brings a wealth of experience and expertise to our Nelson general medical practice. With a patient-centered approach, we aim to build strong doctor-patient relationships based on trust and open communication.
Why Choose Wellness at the Clinic:
– Holistic Care: Our Nelson general practice takes a holistic view of your health, addressing not only physical concerns but also considering your emotional and mental well-being.
– Convenient Location: Our clinic's strategic location in Nelson ensures easy accessibility, making it hassle-free for you to receive the medical care you need.
– Advanced Facilities: Wellness at the Clinic is equipped with state-of-the-art facilities and technology, allowing us to provide accurate diagnoses and effective treatments.
– Dedicated to Excellence: We are committed to maintaining the highest standards of medical care. Our Nelson-based general practice continually updates its practices and stays current with the latest advancements in healthcare.
Book Your Appointment Today:
When you choose Wellness at the Clinic for your GP services in Nelson, you're choosing a team of dedicated medical professionals who prioritize your health and well-being. Our general practice doctors are here to provide you with expert medical care in a compassionate and supportive environment. Contact us today to schedule an appointment and experience the difference of personalized and comprehensive healthcare.