AYURVEDIC TREATMENT NELSON
Dr Shine Holistic Therapies
Dr.Shine is an Acupuncture, Natural medicine and Hatha Yoga Therapy practitioner with over 12 years of experience across the UK, Maldives and India. Dr. Shine completed his collegiate studies in Naturopathy and Yogic Sciences at the prestigious Rajiv Gandhi University of Health Sciences in Banglore, India and Postgraduate Diploma in Ayurveda Therapies from Kerala Ayurveda Pharmacy Limited, Kerala, India.
Request a call back from one of our team members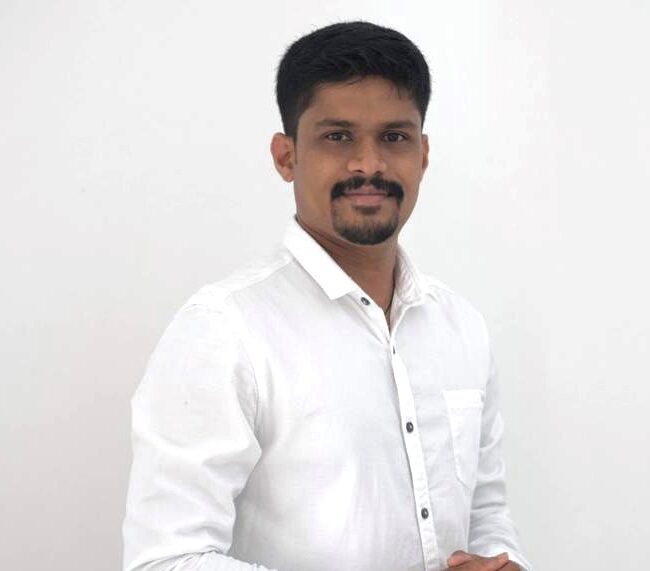 Due to the restrictions and pressures of lockdown, myself like many others have been facing the lack of attention that is required by the NHS. I have been waiting for appointments, diagnosis and treatments for other two years for my symptoms that are comprised of chronic insomnia, muscle stiffness, pain and cramps, dehydration and obesity. The combination of the effects of these symptoms had caused a serious impact on my lifestyle and wellbeing and I had no option but to look elsewhere for much needed help. That's where I found the outstanding Dr. Shine at the Wellness Clinic located in Nelson. Upon my first consultation he provided a very calm, welcoming and soothing approach to my needs. After my first session of treatment he recommended of Therapeutic bespoke massage, Acupuncture and dry cupping I found myself greatly surprised to see the passion he has for healing others, the supreme quality of his work efforts and of the results that showed after just a few weeks of following treatments. He has been an absolute saviour and I don't know what I would have done without him and his expertise. He is fully deserving of all the appreciation I can possibly offer him. Thank you so much again for your help, advice, support and knowledge Shine, indeed you deserve it
I had my first session with Dr shine Babu at the beginning of March and continued weekly for 6 weeks. I have suffered for years with lower back (3 surgeries) and more recently hip and shoulder pain, I have previously attended nhs physio, private physios, chiropractors, osteopaths and massage therapists with no success or relief. I became aware of Dr shine at the wellness centre and following my first session knew this was exactly what I needed, following a full holistic and comprehensive assessment it was decided I would benefit from a therapeutic bespoke massage, dry cupping and acupuncture, on the top of this I was taught exercise/stretching therapy and advised on my diet. I can honestly say I have never felt as good as I do for a long time, I no longer need to take pain relieving medication which was having a detrimental affect on my stomach, my mind is clearer and I'm able to focus better, my energy levels have increased which in turn has had a positive affect on my mood. Dr shine listens to your problems and acts accordingly, resulting in a positive outcome. I now attend for maintenance treatments and continue to be pain free, this wonderful man really has changed my life.
I am in my seventies and have suffered from low back pain for years, after five sessions of acupuncture in May and June I have experienced no low back pain. Gardening and housework have become a pleasure. So thank you so much Shine, I most definitely recommend your gentle effective acupuncture treatment.
Working with Shine has been so wonderful. He teaches Yoga with such accuracy that I can trust I am always safe in my practice. When I first began I was recovering from an injured knee and suffered intermittent lower back pain. Now my body has strength and flexibility, with no pain. My daily practice has quietened my mind giving me focus and calm. I also feel that I have space to breathe with a bigger lung capacity and steadiness of breath. I enjoy the variety of the practice and the increasing awareness of the subtleties of the postures. I would recommend attending Shine's classes whatever your level or working with Shine one-to-one for more specific needs.
During early 2017, when I received treatment, I found Dr. Shine Babu to be extremely professional, attentive and well- informed. The treatment he gave, together with recommendations, helped to alleviate the arthritic pain in my knees and lower back considerably. Over time, I found I was able to dispense with my stick and walk longer distances. The acupuncture was effective in helping my neck pain as well. I would not hesitate to recommend him
After visiting my GP with chronic insomnia and knee pain,It was suggested to have acupuncture with Shine Babu at alternative healthcare centre. I had tried conventional medicine and nothing had worked. I had 8 sessions with shine, over a 2 month period. After only 3 sessions I noticed a remarkable change in my knees. I had no aches or pains. After the course I could sleep for a full 8 hours, uninterrupted. The diet and natural herbs,he prescribed, I still take now. His extensive knowledge, professional approach and caring attitude put you at ease immediately and I would highly recommend clinical acupuncture with Shine.
I've worked in the NHS for the past 19 years lifting and carrying patients has taken its toll on my back. It's always full of tension and painful. I was sent to Dr Shine on a recommendation from a friend. He's great he listens and tailors his treatment to you. After 4 sessions my back is the best it's been in years. The tension and headaches have gone I highly recommend a visit to Dr Shine