Podiatry Services Nelson
Welcome to Wellness @ The Clinic, your trusted destination for professional podiatry care. Our dedicated podiatrist provides personalised services aimed at improving your foot health and overall well-being. We offer a wide range of treatments and assessments to address various foot conditions.
Request a call back from one of our team members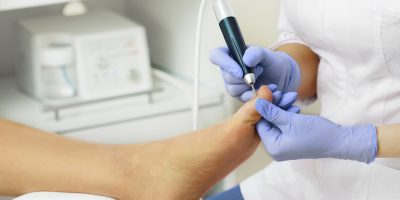 Welcome to Wellness at the Clinic - Your Trusted Podiatry Services in Nelson
Are you looking for professional and comprehensive podiatry services in Nelson? Look no further than Wellness at the Clinic! Our dedicated team of experienced podiatrists is here to cater to all your foot care needs. Whether you're seeking nail surgery, fungal nail treatment, callus treatment, or simply need routine nail cutting, we have you covered.
Our Podiatry Services in Nelson
Nail Surgery: At Wellness at the Clinic, we understand the discomfort and inconvenience that nail issues can bring. Our nail surgery services in Nelson are designed to provide lasting solutions to ingrown nails and other nail-related problems. Our skilled podiatrists employ advanced techniques to ensure minimal pain and quick recovery, allowing you to regain comfort in no time.
Nail Cutting: Maintaining proper nail hygiene is essential for healthy feet. Our expert podiatrists offer precise and safe nail cutting services in Nelson, especially beneficial for individuals who may have difficulty managing their nail care on their own. Regular nail cutting not only prevents discomfort but also promotes the overall well-being of your feet.
Fungal Nail Treatment: Fungal nail infections can be persistent and bothersome. At Wellness at the Clinic, we provide effective fungal nail treatment in Nelson. Our team employs proven methods to address fungal infections and restore the appearance and health of your nails. Say goodbye to embarrassment and discomfort with our comprehensive fungal nail treatment.
Callus Treatment: Calluses can develop due to friction and pressure on the feet, often causing discomfort during walking or other activities. Our callus treatment services in Nelson aim to gently and safely remove callused skin, providing relief and promoting healthier, smoother feet. Trust our experienced podiatrists to help you step comfortably again.
Foot Treatment: Your feet deserve the best care possible, and that's exactly what our foot treatment services in Nelson offer. Whether you're dealing with general foot pain, discomfort, or seeking preventive care, our skilled podiatrists will assess your unique needs and provide personalized treatment to keep your feet in top condition.
Verrucae Removal Treatment: Verrucae, commonly known as plantar warts, can be both painful and stubborn. Our verrucae removal treatment in Nelson targets these growths effectively, utilizing safe and efficient methods to remove them. Our goal is to help you get back on your feet without the discomfort and inconvenience caused by verrucae.
Why Choose Wellness at the Clinic?
• Experienced Podiatrists: Our team consists of highly trained and experienced podiatrists who are dedicated to delivering personalized care.
• Comprehensive Solutions: We offer a wide range of podiatry services, ensuring that your specific foot concerns are addressed under one roof.
• Patient-Centered Approach: Your comfort and well-being are our top priorities. We tailor our treatments to suit your individual needs and preferences.
• State-of-the-Art Facility: We utilize advanced equipment and modern techniques to provide you with the highest quality of care.
• Proven Results: Over the years, we've helped numerous patients overcome various foot issues, allowing them to enjoy an active and pain-free lifestyle.
Book Your Podiatry Appointment Today!
Don't let foot discomfort hold you back any longer. Take the first step towards healthier feet by scheduling an appointment with us. Contact Wellness at the Clinic to experience expert podiatry services in Nelson that you can trust. Reclaim the comfort and confidence you deserve!